Modern and inspiring living
Lifelong learning center (KLLC)
Examples of central library services
General information library resources and services.
Web OPAC General information search service.
Lending-returning services of general information library resource.
Lending-returning services of general information library resources of other domestic universities.
Delivery service of books and journals inside the campus.
Internet services of Central Library.
Services for small group seminars.
Orientation through Library services.
Searching service for outside general information via VPN (KMITL SSL).
Library service of the His Majesty the King Rama IV Honorable Hall.
Service of the His Majesty the King Rama IV Honorable Memorandum Hall.
Library service of exhibition rooms.
Service of Visual Innovations.
Service of True Vision Cable TV.
Movie services.
Services of Visual Media Displayer.
Lending-Returning services of Visual Media.
And more …
Available KLLC Service Time
On Regular Semester days

Monday – Friday at 08:30 A.M. to 08:30 P.M.
Saturday-Sunday at 10:00 A.M. to 06:00 P.M.

On Regular Midterm –Final Examination days

Monday – Friday at 08:30 A.M. to 04:30 P.M.

On Regular Major Educational Holiday

Monday – Friday at 08:30 A.M. to 04:30 P.M.
Saturday – Sunday Closed.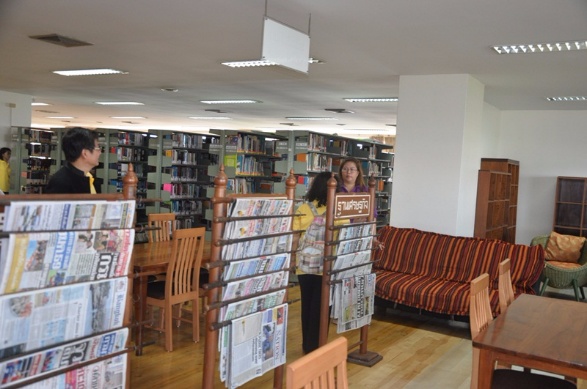 Services
Currently provide health inspection and treatment services.
Fundamental pharmaceutical services.
Psychiatry services.

Provide helpful knowledge about disease prevention, and promote health taking care.

Health inspection and medical certificate issuing.
Published medical information.
Pharmaceutical services for student activities both internal and external of KMITL.

Others health problem services such as wound care, eye wash, eye drops, injections, wound thread cutting, pock cutting, nail cutting, removing unknown materials from the body, etc.

Cooperation with other nearby local medical centers in case that patients must be taken to be treated.

Coordinating with external health units for annual health service providing to the people of the Institute.

Training the students and personal of the Institute about beneficial knowledge of basic first aid.

In case of serious illness with proper rest requirement, medical room and bed with private condition must be served with close supervision of professional nurses at all times.

For more information, please feel free to reach or contact at 0-2326-4387 ext. 3633, 3634.
Official service times
Extension of the medical examination times are provided

Monday – Friday at 09:00 A.M to 06:00 P.M. (Educational Official Days Only).

General Health Examination

Monday – Friday at 09.30 – 11.00 A.M. , 11.30 A.M. – 02.00 P.M. (Educational official days only)

Psychiatrist examination

Tuesday and Wednesday 04.00 P.M. -06.00 P.M.
Note: Only the present KMITL students and the personals of their institution could be served.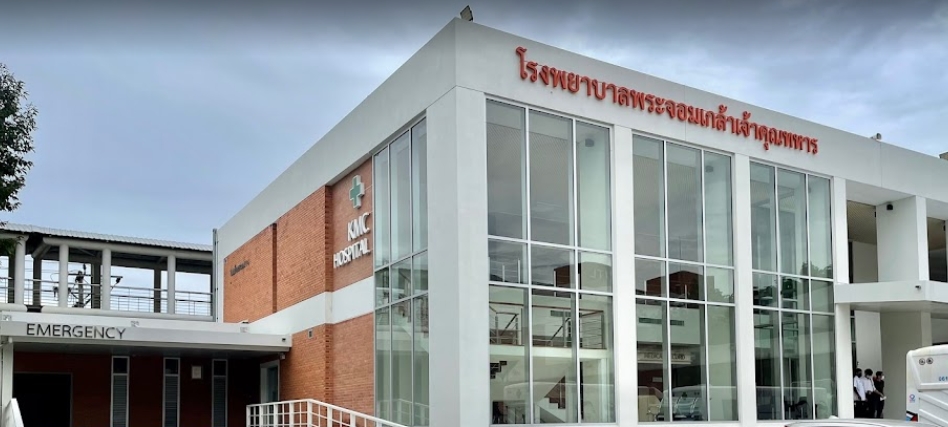 Sports and recreational facilities
Sport Center 1
Gymnasium of 3,000-seat building providing with standard football field, synthetic rubber track for running or walking exercises, 2 Takraw courts, Inside the 3000-seat gym building, there would be provided with 4 rooms for athletes, referees, medical care, and meeting.
Sport Center 2
Gymnasium of 500-seat building providing with Standard rugby football field with necessary competition equipment, Inside the 500-seat gym building, there would be provided with the rooms for athletes, and referees.
Sport Center 3
Gymnasium Hall 1 providing with 2 valley ball courts, 1 basketball court.
Sport Center 5, 6
Providing with 4 Outdoor tennis courts.
Sport Center 7
providing with the Royal Princess Sirinthorn Swimming Pool.
Sport Center 8, 9
Providing with Recreation Park, leisure garden Corners for the students and others to have their relaxing exercise and rests. King Rama IV Park becomes one of them to be served such the peaceful activities.
Krung Thai Bank
Located : Plaza avenue (Common Lecture Building)
Time : 8.30 – 15.30
Bank of Ayudhya (Krungsri)
Located : Plaza avenue (Common Lecture Building)
Time : 8.30 – 15.30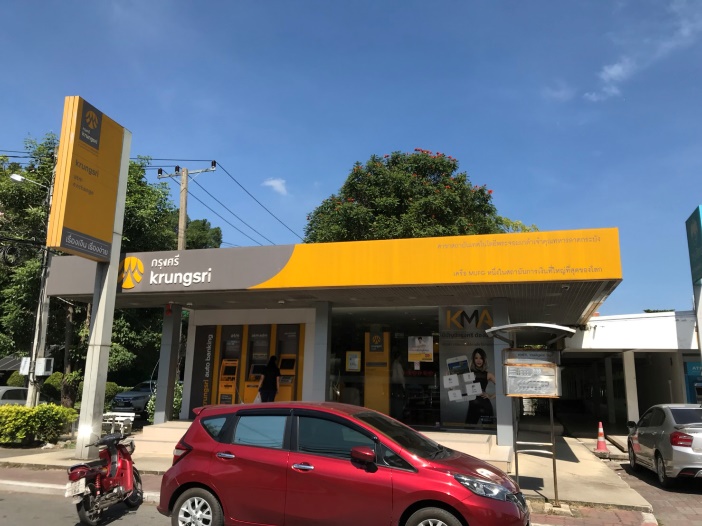 Bank of Ayudyha (Krungsri)
Located : Plaza avenue (Common Lecture Building)
Time : 8.30 – 15.30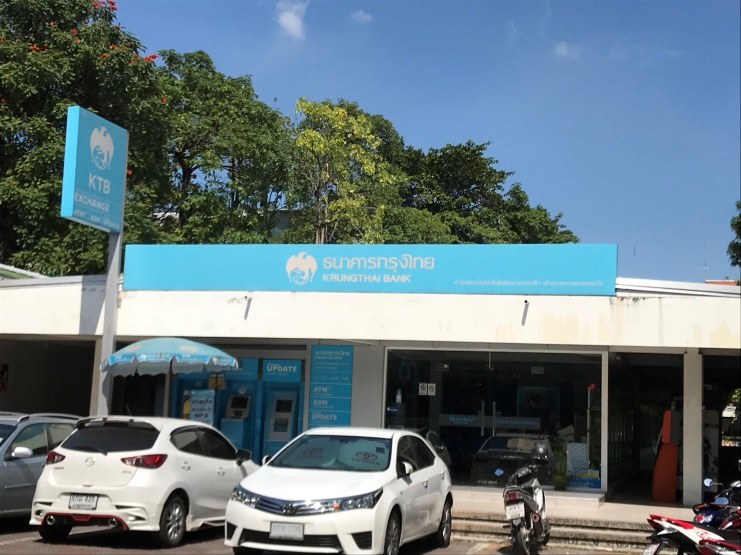 Krung Thai Bank
Located : Plaza avenue (Common Lecture Building)
Time : 8.30 – 15.30