Incoming program for exchange students
Academic Year Information for Semester Exchange Students


International Programs:
                         
General Information:
Monthly expenses: 35.79 THB* = 1 USD [click]
*Updated Foreign Exchange Rates following the Siam Commercial Bank (SCB)
Estimated monthly expenses: 15,000 – 20,000 THB *Varies by lifestyle
Health insurance:  All exchange students are required to purchase health insurance from the home country covering the exchange period in KMITL.
Required Documents for Applying (in PDF/JPG format)
Online Application [click]
Photo (resolution: 1000 x 1250 pixels, file size shouldn't exceed 2 MB)

Nomination Letter from Home University

Curriculum Vitae (CV) 

Official Academic Transcript (Cumulative GPA 2.5 out of 4.0)
Copy of Passport
* your passport must be valid for another six (6) months before you depart for international travel
Language Requirements:
A fluent level of English language proficiency is highly recommended; no certification is required.
If applicable, suggested benchmarks include TOEFL iBT: 79, IELTS: 6.0, or equivalent.
Remarks from KMITL Business School (KBS):
For those who're interested in applying in Business School Courses (e.g., Global Entrepreneurship (GE), BBA, Economics, etc.) for semester exchange and training/internship programs, please choose either Option 1 or Option 2 below to be accepted as a KBS exchange student (select only 1 option).
Option 1: Submit English language proficiency certificates as the language requirements attached to the online application form combined with transcript file (PDF format).
*If you don't have any certificates, please proceed to the next option.
Option 2: Participate in an online interview with the faculty of KBS, which is crucial for introducing yourself, discussing your study plans, and demonstrating basic English communication skills, etc.
We appreciate your cooperation in fulfilling these requirements.
Inbound Student Exchange Section
E-mail: incoming_student@kmitl.ac.th
Tel. +662-329-8140
Website for Exchange Students: https://oia.kmitl.ac.th/incoming-programs/
Address:
Office of International Affairs (OIA), the 8th floor of President Building [google map]
King Mongkut's Institute of Technology Ladkrabang (KMITL)
1 Soi Chalongkrung 1 (Rd.), Ladkrabang, Bangkok 10520, Thailand
Counseling Notice:
We kindly inform you that our office operates strictly by appointment only, and we do not accommodate walk-in visits.

Students interested in seeking guidance or meeting with the OIA inbound student exchange coordinator are encouraged to schedule appointments via email for more information.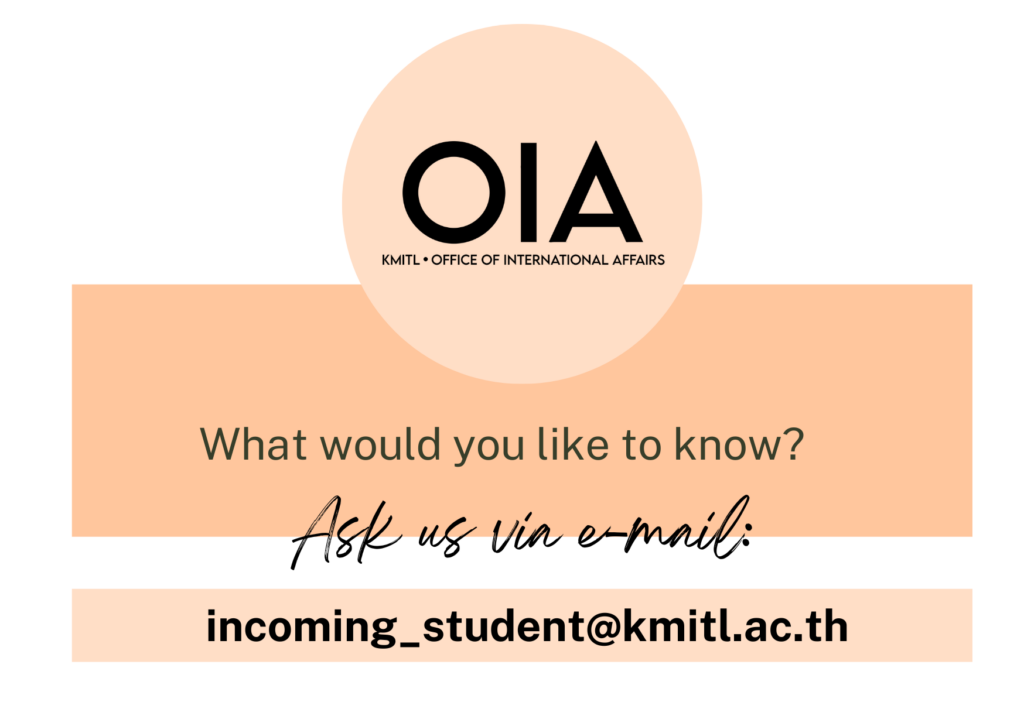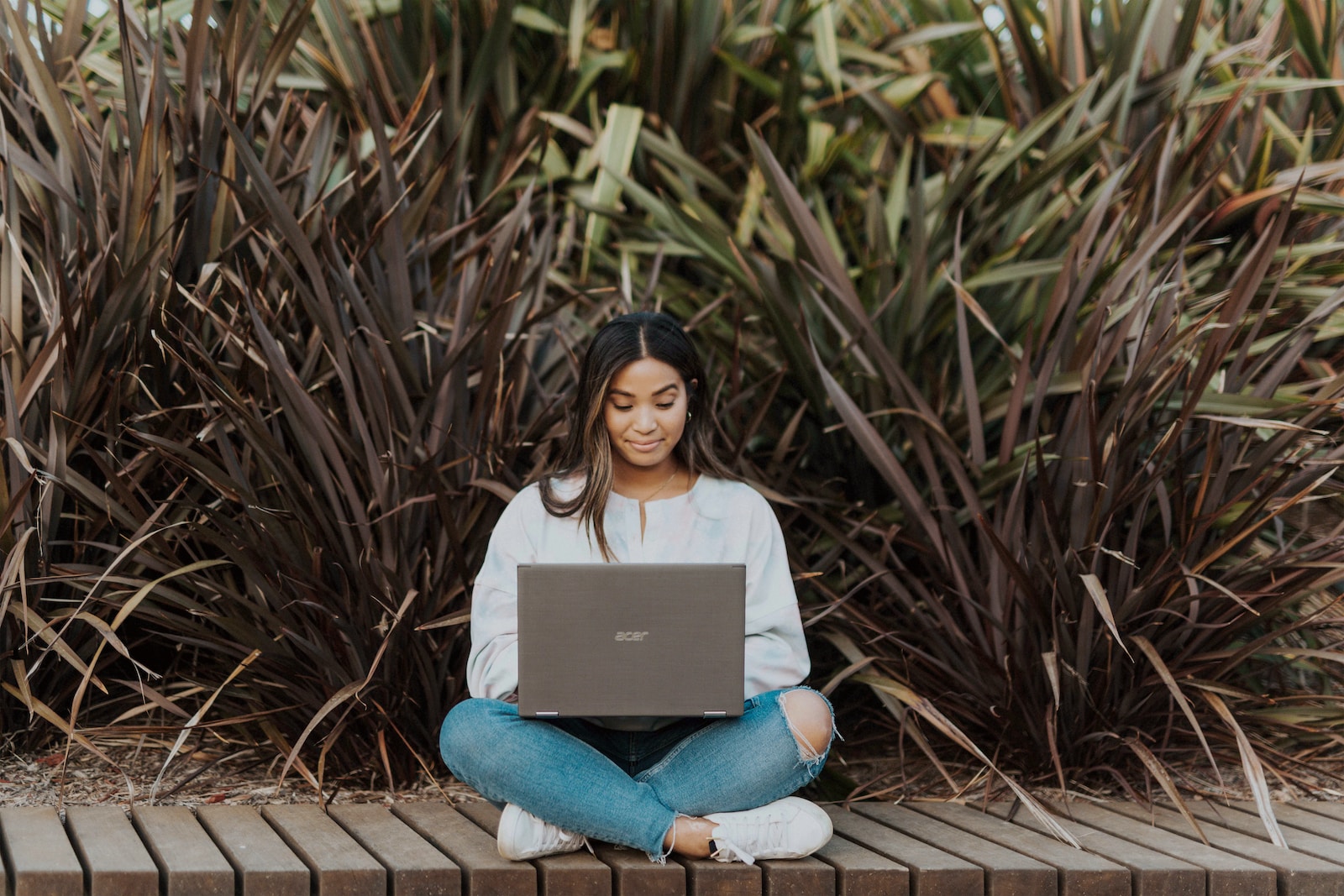 International Students Guidebook (English)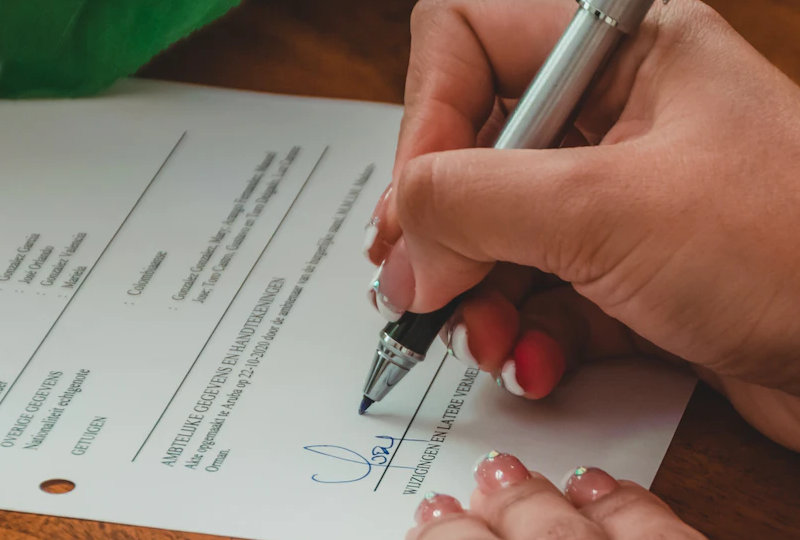 International Students Guidebook (Japanese)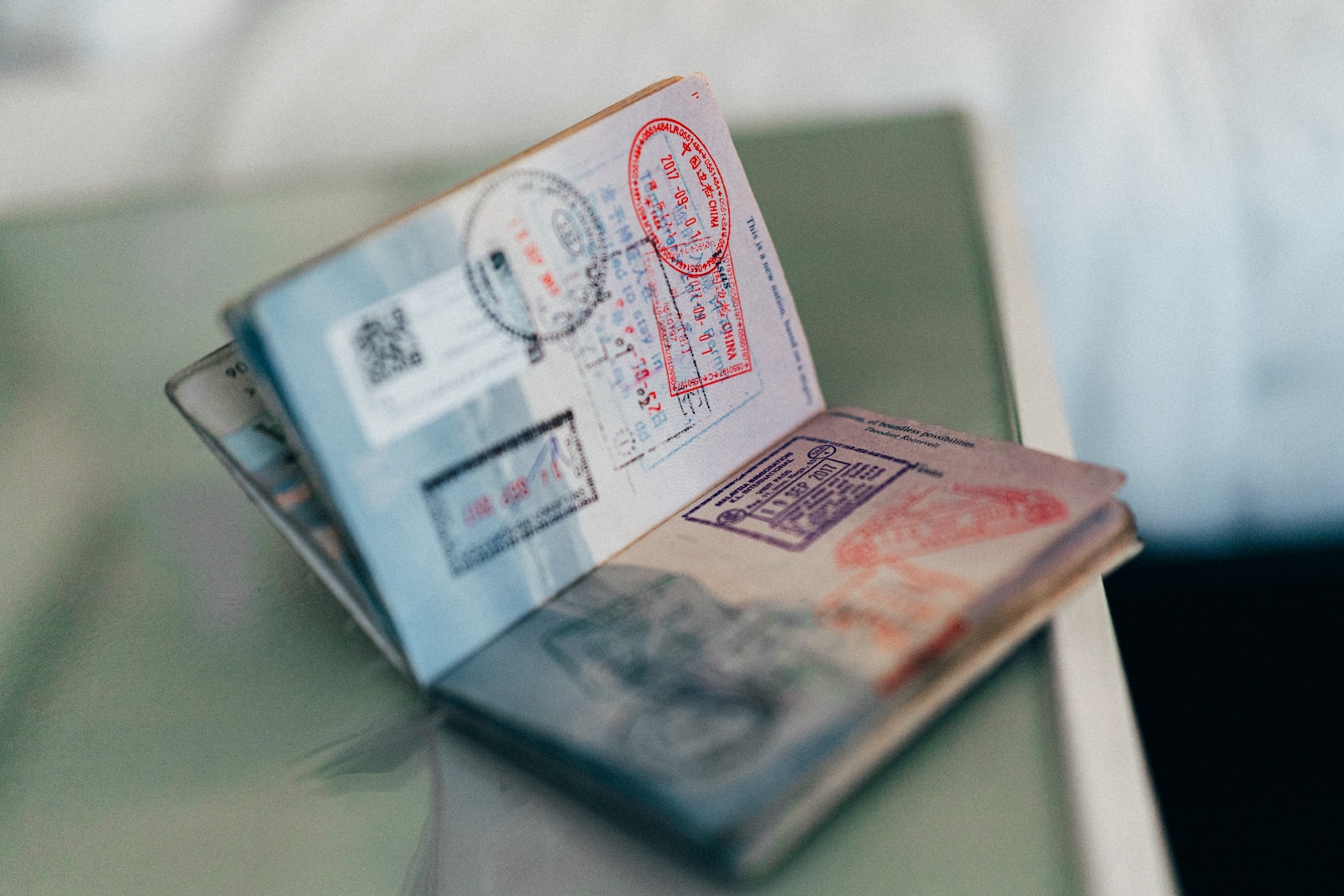 Upload Visa for Semester Exchange Student